Never waste a moment again.

Never let the world come in.

Never worry that some one

Will look at you enjoying fun.

Time is money so they say.

Working in our modern way

Spare5, the app, finds jobs to fill.

No chance for existential thrills.


A penny here, a nickel there,

 You'll soon not have a cupboard bare.
But like the Red Shoes dancer,
Life for you will have no answer.

Time is never there to kill.

Nor to deliver you a bill.

It's all we have to let us be.

Free moments are a part of me.

I need to stop myself some times
And listen to the warbler's chimes
Without a single moment's thought
Of don't or must or should or ought.


I need to let time pass me by

Without thinking what I should buy.

Idleness is part of what makes me human.

Damn technology—no flowers bloomin'.

Inspired by a Globe article on an app that turns idle time into $$. (slightly revised 12/11/14)
Posted by John Ehrenfeld on December 8, 2014 11:09 AM ::
I have again deactivated the comments function, at least for the time being. I started to get a few thousand spam messages every day. I do still want to hear from you. Instead of using the comment link, please send an email to the link at the bottom of archive list. I will paste your comments into the appropriate post. I hope this will defeat the spammers.
Posted by John Ehrenfeld on December 8, 2014 8:48 AM ::
I have been harping about the decline of the meaning of sustainability for some time. Today, the Boston Globe carried an interview with Jeremy L. Caradonna, author of the recently published book, Sustainability: A History. In the interview Caradonna makes many of the same points I so often do. Here are a few extracts.
In recent years, "sustainability" has become an inescapable buzzword. Companies launch sustainability initiatives; virtually every major American university now has an office of sustainability; and the word is a staple of United Nations commissions and conferences.

Like "diversity" and "social justice," sustainability is easy to embrace and, not coincidentally, hard to define: It nods to a belief in the wise use of resources while remaining vague about what that actually entails. The term can refer to an initiative as limited as, say, stocking a school's printers with recycled paper. At the other extreme, it can encompass a nearly utopian vision that extends well beyond the environment.
The author has joined a growing group of former sustainability champions who share the same concerns: the response to a critical deterioration of environmental and social conditions has become effete and toothless. I am certainly one of those. I also agree with his claim that sustainability can refer to a utopian vision, but here one must be very careful about what vision. I haven't read the book yet (I have requested it from the town library), so I do not know what utopia he is referring to. He's a historian and may have some previous use of the word in mind, but I see no utopia whatsoever in the way the word is used today. Later in the column, he suggests what utopia he might be writing about.
IDEAS: Was this a radical development?

CARADONNA: I would not say that the sustainability movement and its origins were radical. I would say in many ways they're critical. They're critical of deforestation, later on they're critical of unchecked economic growth and deregulation, and they're critical of pollution and social inequality. But in many ways, it's quite conventional. I mean, one of the things I've noticed is that some of the early advocates for what we could call sustainable living were aristocratic bureaucrats, or imperialistic bureaucrats who are stationed on islands in the West Indies or the East Indies. Or someone like Hans Carl von Carlowitz, who's part of the Saxon Dynasty, he's part of the monarchy there. None of these people, as far as I can tell, are interested in the natural world, in and of itself. None of them. They're interested in natural resources because they have an impact on the economy and they have an impact on the human realm, in one way or another….Perhaps counterintuitively, the sustainability movement has roots in good old-fashioned economic and monarchical self-interest.
He could omit the word "perhaps" because, clearly, sustainability has come to mean continued growth. Growth is nothing but some process presumed to lead us to the utopia promised by the Enlightenment thinkers, human perfection, in the eyes of God. In our secular world today, the idea of perfection remains without the theological banner. But it is no clearer today than in Hobbes and Mills time. No utopia, only more or better. The unfortunate truth is that sustainability, as it is being used, is dystopic. Growth, itself is exacerbating the devastation of the environment and contributing to the growing societal inequality. The latter is ironic in that "good old-fashioned economic and monarchical self-interest" is supposed to bring us whatever utopia is envisioned.
Utopian ideas have been around for quite a while as expressions of some world very different from the existing conditions. The word itself is full of irony. Thomas More coined the word from two Greek words meaning "no" and "place." Literally, it means a vision of no place. Another way to look at it is to imagine it stands for a plea to be anywhere else than where one is. Given this etymology, I find it exceeding difficult to attribute utopian ideas to sustainability.
Caradonna may have included reference to sustainable development in his book. There is no utopia implicit in this definition, only continuing economic development; only means to some undefined end or no end at all. However the word is taken, the results are perverse. It is being used to deny the state we are in. It is used to disguise actions that are clearly detrimental to social and environmental health. It is used to justify acts that are nothing but business-as-usual in both the public and private sectors. I believe it has become dangerous and needs to be stricken from the vernacular, unless and until its true meaning takes over.
It is important to begin to form a utopian vision for our country and others like it. For me that vision comes forth from the word, flourish. Linguistically it is possible to make a connection between flourish and either vision or utopia, but not with sustainability unless a vision is made explicit. As Caradonna notes, that is not so when a word becomes a buzzword. Like any other fashion, it is ephemeral and devoid of intrinsic meaning. That's enough, but I found it encouraging to see an article about sustainability in the Ideas section, especially one that shows its warts. The column ends with this interchange.
IDEAS: The concept of sustainability leaves a lot of room for interpretation. Do you think that's a blessing or a curse?

CARADONNA: It facilitates greenwashing for sure, because it's a term that can be used and abused….What I think is fascinating is that it's a really flexible discourse and allows for a lot of people to get into the tent together. And I think from a kind of political science-y point of view, it is useful and helpful to get everyone in the tent together.
Great to think about gathering many people under a tent to take up a big problem and thrash out their differences. But, unless they stop and give themselves a vocabulary lesson first, the best they will be able to do is erect a Tower of Babel.
Posted by John Ehrenfeld on December 7, 2014 8:22 PM ::
Brown's family wants to see every police officer working the streets wearing a body camera. The White House has said the cameras could help bridge deep mistrust between law enforcement and the public.
This paragraph came from a Boston Globe story about plans for sending military equipment to local police force. Most of the article was pretty much gobbledy-gook, but this jumped out at me. How in the world can body cameras build trust? This idea is terrible. It is just another example of the addiction we have to technology. This one is particularly disturbing because of the nature and importance of trust.
Cameras can only provide a record of what happened. They cannot change it. They might help sort out the details of some event, after the fact, but will have little or no effect in altering the event, itself. Would the Ferguson shooting have been different in the Officer Wilson had been wearing a camera. Would Michael Brown even seen it? But the forensic arguments are not what concerns me at all. My concerns are about trust.
Trust has nothing to do with technology. Trust is a quality of relationships. It is not easy to define, but means, more or less, an acknowledgment that the other in this situation shares the same values and norms as I do. So, if any sort of request is made to me, I will consider only the request itself, but not its historical context. Trust is built up over time, and starts to build only when people's assessments of the past indicate the other is trustworthy.
In the case of the police and black men, there is no such history. Whether justified or not, the assessment of the police, as I read about it in the news, is that they cannot be trusted to treat you like others. There is no acceptance that they acknowledge you the same way as white men. Much will be written whether this judgment is valid or not, and police will defend themselves against the claim, but truth here is irrelevant.
An assessment is an assessment and as such sets the context for action. If either side wants to get beyond reactions without trust involved, only a change in the nature of the relationship has any chance of working. Offering up technology is a poor, thoughtless substitute, and indicates to me how little understanding of the true nature of this problem and other related issues we share.
Human beings all carry many prejudices around in their brain. It's part of our enhanced cognitive abilities. It is part of the evolutionary tools we carry to avoid danger. We have evolved to have instinctive, that is prejudged, responses to certain situations. When these prejudices become unreasonable, for example, fear of objects that do not pose a danger, they get called neuroses or worse, psychotic phobias, and the normal response is to seek treatment.
I do not see any difference between this and the situation in Ferguson or any other place where police roam the streets. Some sort of therapy is essential to sever the link between the prejudices on both sides and their immediate responses. Technological solutions can do little and may even make the situation worse by delaying the essential trust building processes.
To call this situation an act of racism is to inflame those who deny or downplay its existence. President Obama, the most potentially powerful actor, risks using the term for obvious reasons. But, what if we looked at the situation as one where human prejudice is at work, as it does in many less tragic cases. The word prejudice, if understood properly, loses the negative and pejorative context of racism and other isms. It is a normal, although problematic, human trait.
This case is only one where acting out of prejudice is causing harms to individuals and our collective society. The stalemate in Congress has prejudice at the base. "I have the right idea bout this situation and I am going to act on it before I pay attention to anything you say." Fuggedaboutit.
Trust is a mood that may have developed to deal with prejudice as human culture evolved. It permits reasonable or normal action to take place even when latent prejudices are present in the brain. Trust creates a conversation like, "You are an object I instinctively reject, but I have learned not to let that run me, so lets get moving together." Learning is absolutely essential and, again, cannot be substituted by some artificial mechanism installed to overcome that instinctive rejection.
When trust is absent, people are more likely to be hurt, as consequent actions come from prejudice (instinct) and fail to utilize the parts of the brain where experience and reason operate. The lack of trust in Congress is a national tragedy, with far more serious consequences than the case in Ferguson. Perhaps, if people would begin to see the equivalence, they would call for as much action as is following the tragedy there, but only of a non-violent kind. The President could use his bully pulpit without being called a racist, himself. It might even be possible to redefine compromise as a necessary human, not political, process.
Only talk therapy will work, psychotherapeutic drugs will not work here. Please stop trying to evade its necessity by following one of our civic addictions, the use of technology to solve all our problems. Are we afraid to talk to one another? Why? Is it that the solution to the problems we share may lie somewhere beyond the horizon of my prejudice. Have we forgotten that as humans we have both prejudice and reason, albeit in different parts of our brains? We are here today only because we learned to use both parts in combination. We cannot afford as a species to let either one decay.
Posted by John Ehrenfeld on December 2, 2014 1:53 PM ::
Part of my family was gathered for Thanksgiving. We enjoyed a sumptuous meal. An organic turkey from Vermont. A luscious Vouvray that went perfectly with the meal. The proprietor of the wine shop had said to me that this was the one he was going to open. Four varieties of pies. Two kinds of potatoes. My greatly admired stuffing and gravy. Much all around to be thankful for. My son-in-law was in the middle of the second week of chemotherapy, but feeling well enough to eat heartily.
While sitting around after the meal, I noticed that one of the children's jeans had frayed severely at the knees. Then, Ruth said to me that they come this way. People spend lots of bucks to get already damaged jeans. I checked the Internet and found that, indeed, a pair of damaged jeans can cost more than $150.00. I thought if only fashion had been like this when I was young when worn-out jeans were a sign of either carelessness or poverty. Not really, I am appalled at this.
I have thinking hard about what this fashion could possibly signify. An Internet search turned up a few articles. I do not understand fashion well in the first place. What I learned didn't help much. Here's one item:
Ripped, torn, and otherwise distressed denim is once again in style this spring. This season's incarnation of the trend, however, is a bit different from how it looked in previous decades. Instead of giving off a rebellious or grungy vibe, spring 2010 ripped denim is all about looking sultry and seductive with a little bit of edge. If you're dying for a trendy new pair of jeans, pick up some ripped ones, and follow our tips to rock them right.
I wear jeans and have forever, and, for me, that's a long time. I once wore them with cuffs rolled up. That was the biggest fashion statement my peers could imagine. When a pair started to show wear, my mother would sew a patch on. But what really did get me about this incident was the nature of the inherent consumption in the purchase of damaged jeans. It's an insidious form of conspicuous consumption, no different than flaunting one's furs or wearing a designer dress to the Oscars. But these last two instances are usually associated with rich people. My grandkids are pretty well off, but not in the same class as the fur wearers or movie stars.
I have written a lot about consumption as an indication of the individualistic and materialistic values of our culture. Consumption is a key contributor to the unsustainable world we are moving or have moved into. I was about to write another screed continuing to rant about purposely damaged clothes, but another event stopped me. Ruth and I are going to our long-standing couples books club tonight. The choice of book we made earlier was The Grapes of Wrath. I have been hastily reading it as it is over 600 pages long, and found myself getting angrier and angrier as I got further into it. Also immensely sad. I cannot remember a book that has moved me so. Maybe it's just Steinbeck's fine hand, but, no, it's the story itself. Everything the Joad's had was damaged. Run out of their homestead by the tractors (Steinbeck's metaphor for efficiency), they followed thousands of others to find work in California. Even the food they were able to scrounge was metaphorically damaged. Unlike many of their fellow travelers, they managed to retain some pride as they struggled to live another day. The homes they lost were not the houses they inhabited but the land on which they were built.
The tale is a outcry against capitalism and greed. Steinbeck was criticized for his blatant socialistic morality. Written in 1939, it won a Pulitzer and eventually contributed to a Nobel prize for Steinbeck. I could not stop thinking about damaged jeans as I read. Here is a family living from day to day by consuming as little as they could. Converting an old, broken down truck into a moveable home, they made it to California, only to find the same capitalistic forces at work. There are many negative messages here, but the positive one that strikes home for me is the power of care. The Joad's best moments in terms of quality of life come from times when the misery is lightened by connections made with others along the way. The inhumanity of the "deputies" is contrasted to the humanity that emerges from the ways that care presents itself. The book ends as a Joad daughter, Rose of Sharon, having just lost a baby prematurely, offers her breast to a starving man.
The Joad's story is being rewritten today. The factories in China that manufacture and then damage the jeans we buy are staffed by Chinese Okies. Their wages are held down because there are others in the wings willing to work for less because are starving. American Okies exist today in many places. They no longer are migrants because work opportunities exist in many places. Steinbeck's tractor has completely won as few families own and work their land. Wages for the lower classes have been dropping for quite a few years. Those that can find work are getting less for it. Homelessness is widely evident. Many lost their homes by foreclosure during the recent financial collapse. I hear echoes everywhere. It's banks again and again.
I recently wrote a chapter in The Routledge Handbook of Sustainability and Fashion. I agreed to write it only if I could point out the oxymoronic sound of the title. To my surprise, the editors agreed. I believe that almost everything in the book, like so much else under the name of sustainability, is only decreasing unsustainability. Issues like paying workers living wages are addressed. Recycling and the avoidance of toxics are included. The role of fashion in human culture is covered. I can see, albeit dimly, a place for fashion even in a flourishing world. But one thing is clear. Intentionally damaged jeans or other goods have no place there.
Posted by John Ehrenfeld on November 30, 2014 2:08 PM ::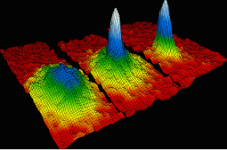 As is quite frequent, I begin with a comment based on a David Brooks column. Today, he is talking about the movie, Interstellar. Based on the publicity, I had decided to skip it, but now I will have to see it. The nub of his thoughts show up in these few paragraphs:
More, it shows how modern science is influencing culture. People have always bent their worldviews around the latest scientific advances. After Newton, philosophers conceived a clockwork universe. Individuals were seen as cogs in a big machine and could be slotted into vast bureaucratic systems.

But in the era of quantum entanglement and relativity, everything looks emergent and interconnected. Life looks less like a machine and more like endlessly complex patterns of waves and particles. Vast social engineering projects look less promising, because of the complexity, but webs of loving and meaningful relationships can do amazing good.
I have had a long-standing conversation (some would call it an argument) with a colleague and friend about the reality of quantum entanglement and the idea that everything is connected through some universal, but mysterious even to scientists, field. Although not explicitly related to the film, the NYTimes just ran an article on this subject.
Bell's paper (one of the most cited papers of all times) made important claims about quantum entanglement, one of those captivating features of quantum theory that depart strongly from our common sense. Entanglement concerns the behavior of tiny particles, such as electrons, that have interacted in the past and then moved apart. Tickle one particle here, by measuring one of its properties — its position, momentum or "spin" — and its partner should dance, instantaneously, no matter how far away the second particle has traveled.

The key word is "instantaneously." The entangled particles could be separated across the galaxy, and somehow, according to quantum theory, measurements on one particle should affect the behavior of the far-off twin faster than light could have traveled between them.…Entanglement insults our intuitions about how the world could possibly work. Albert Einstein sneered that if the equations of quantum theory predicted such nonsense, so much the worse for quantum theory. "Spooky actions at a distance," he huffed to a colleague in 1948.
I argue in my work that relationships and the connections between whatever is related is critical and necessary for flourishing to become possible. But, I stop short of resting my arguments on the existence of some quantum field that permeates the universe. There may be some valid theory about the interaction of two sub-atomic particles over vast distances, but human behavior clearly does not follow such a law. I assert that simultaneous variations of human behavior are so uncorrelated that it is impossible to deduce any containing force field that is governing their actions. And so, I see any attempts at invoking any kind of universal field in the background as a distraction from the key point, that of living and acting out of a conscious acknowledgment of interconnectedness.
What counts is a belief that humans live in an interconnected world. We act on our beliefs whether they are grounded in science or not. (see, for example, any entry for Religion). But if they are to be effective in a collective sense, that is, producing a world that works over time, such beliefs must be shared by a preponderance of the individuals. As Brooks points out, modern science, itself, in its mechanistic model of reality, has shattered an earlier, widely held belief that humans were bound together in an organic, holistic system. In place of some mysterious scientific principle explaining systemic behavior, pre-modern societies invoked multiple and singular Gods as the cause of human actions.
In place of any scientific proof, I rely on a humanistic model, largely created by Heidegger and other phenomenologists. Using philosophical, not scientific, rigor, he posits that human existence, the unique way of describing our species life cycle, is fundamentally based on care. What makes us unique among other animal species, which also have nervous systems, is that we ask questions about our experiences. We are are conscious of and care about them. Further, we discuss care and other meaningful responses to our questions in language, without which we could not ask or answer questions or enter meaningful relationships with any being, even ourselves.
Language, to me, must have arisen through attempts to explain human endeavors, that is, actions, so that they could be repeated and routinized. But human actions always involve a relationship: an actor or agent and a target object, which could be another human or some other being. Without a sense of connectedness, language would not have arisen as it has. Language, the medium through which today we live meaningful lives is embedded through and through with that sense of connections. Care is another name for those actions deemed implicitly to be important enough to show up in language. (I am here laying my interpretation of Heidegger's philosophy on you.)
Language, the house of Heidegger's Being, has like Being itself become cold and mechanical, as scientific explanations have displaced our earlier organic views of life. We can design the world according to our formulas and on technology based on those formulas. The resulting machine will churn out everything that is important to us: money, security, justice, etc. In essence, this is the credo of modernity, just as Brooks tersely expresses it. As so often is the case, I criticize Brooks for taking us only part way to where he seems to be going at first. While criticizing (I think he does) modernity, he waffles when he says, "but webs of loving and meaningful relationships can do amazing good."
Flourishing depends strongly on "What webs of relations will, not can, do." I am more confident in the results than "can" suggests. We cannot wait until scientific evidence (if it ever arrives) displaces our current beliefs about our mechanical place in the world, just another mechanism in the whole. There is plenty of evidence around already that we got as far as the modern era because we took care of the world around us in a connected, organic manner. Without the rigid laws of modernity, we may not have created our world of smartphones and skyscrapers, but is possible that we would be flourishing, expressing the fullness of our species potential without having so badly damaged both the world and ourselves.
ps. I know that Stephen Pinker argues in The Better Angels of Our Nature that we are today much less violent than in earlier times, but omits, in his arguments, violence to the earth and non-physical violence to ourselves.
Posted by John Ehrenfeld on November 21, 2014 11:55 AM ::
My favorite blog source, David Brooks, turns out to be an existentialist. Who would have thunk it? His column today (11//14/2014) is about finding agency, a fancy word for discovering and taking on a self, and acting from that center. The central theme in virtually all existentialist writing is agency although few of the existentialists use this word, for good reasons. Agency carries too many meanings. The simplest refers to any intentional act without reference to the cognitive source. Brooks, I think, is being more explicit, using agency to refer to acts coming from free choice: from the self to use a common, but confusing, metaphor, or the soul to use another similarly confusing metaphor. Agency has a particular meaning in management theory and refers to workers acting out of their own interests rather than that of their manager or principal.
Brooks writes about the novelist, George Eliot, who led an "emotionally needy" life, until, upon being spurned by one she hoped would develop an attachment to her, found her "self."
After the years of disjointed neediness, the iron was beginning to enter her soul and she was capable of that completely justified assertion of her own dignity. You might say that this moment was Eliot's agency moment, the moment when she stopped being blown about by her voids and weaknesses and began to live according to her own inner criteria, gradually developing a passionate and steady capacity to initiate action and drive her own life.
Brooks goes on to wrote of other examples of people who had such agency moments. But he generally finds its lack everywhere.
I've been thinking about moments of agency of this sort because often you see people who lack full agency. Sometimes you see lack of agency among the disadvantaged. Their lives can be so blown about by economic disruption, arbitrary bosses and general disorder that they lose faith in the idea that input leads to predictable output. You can offer job training programs, but they may not take full advantage because they don't have confidence they can control their own destinies.…Among the privileged, especially the privileged young, you see people who have been raised to be approval-seeking machines. They act active, busy and sleepless, but inside they often feel passive and not in control. Their lives are directed by other people's expectations, external criteria and definitions of success that don't actually fit them.…So many people are struggling for agency. They are searching for the solid criteria that will help them make their own judgments. They are hoping to light an inner fire that will fuel relentless action in the same direction. (my emphasis)
I agree with his observation that our society is populated by inauthentic life, that is, life dictated by external forces of all kinds. More and more clearly for me, I see that way of Being as the fundamental problem lurking behind almost all of our dissatisfaction. Inauthentic existence is life without what Brooks is calling agency. Sartre refers to this mode of Being as "bad faith." I also interpret this mode as "going along with the flow." Our present society is dominated by an economic set of values, values that permeate all of the primary social institutions. It's getting close to Thanksgiving and the evening news is already full of stories about the coming Black Friday sales craze. Money is everywhere in the news. With the recent election just over, the effect of huge spending sprees on the outcome is top news. The authenticity of any vote is highly questionable. Who pulled the lever, some "I" or some anonymous ad agency spending another anonymous billionaire's lucre. Inauthenticity is everywhere.
On closer reading, he may not be an existentialist after all. In the bolded sentence, he refers to some free-standing criteria on which to make life choices. A true existentialist would never go there! There is no source of ignition out there. That's the whole point. Free choice means just that, choice with no apparent source other than some "force" inside the body. Any action that can be explained by some rational argument is not an expression of existential agency. The only reason that ultimately grounds free acts is, "I did that because I did that." There are two distinct "I"s here. The first one is the observable actor; the second is a mysterious metaphorical person hidden away in the body somewhere. Our materialist, essentialist history tends to equate the two. That's the error Brooks makes here.
He often has the courage to raise questions about the condition of our society. I almost always resonate with his columns when he does this. But he mostly stops short of asking the important critical questions about why are we in such a state. I looked up his bona fides; his academic degree is history. As a columnist, as least as exhibited in the one I am writing about, he is being inauthentic. I am not making a value judgment here although I often do about the values I discover in his writings. It's just a observation, the same as he is making, that most of our lives in America today are inauthentic, without agency. In his case, he is being swept along by social science, adopting its presuppositions without questioning them. Here, the presupposition is that external criteria exist which, if adopted, will flip inauthenticity over. Such criteria always exist. We follow them without thinking about them or owning them as ours. Cultural life is always only about following norms. Agency comes when we adopt some norm as our own, and that takes reflection and continuing commitment. Brooks makes it sound too easy. Exchanging an accepted, legitimate cultural norm for one that is legitimate only because "I say it is." is full of anxiety and fear. But only such a move to authenticity is truly freeing, opening a path to one's center and to the engine of a caring, satisfied, flourishing existence.
Posted by John Ehrenfeld on November 15, 2014 2:10 PM ::
I continue to slowly, very slowly, work on the next book about flourishing. I have been and will continue using this blog to try out ideas about it. I would greatly appreciate comments from you. You will have to send them directly to me using the email link on the right hand side of this page below the archive of previous entries or to my regular address if you know it. I am deep into the existentialist world these days, delving for ideas and language to use in my work. As I read, I am more and more convinced that "solutions" to the cultural malaise (unsustainability) are buried there.
Besides reading the so-called existential philosophers—Sartre, Heidegger, etc.—I have discovered other disciplines that have incorporated an existential flavor against the mainstream theories. The major social sciences—sociology, anthropology, economics— all have branches based on existentialism. I even found entries through a Google search for existentialist political theory. Existential theology has a rich tradition. I have yet to dig deep enough to say anything definitive about what is common in all these that label themselves as existentialist, but I think it is a common belief that human existence cannot be described by a single theory or even by any theory at all. This alone means that any discipline with the suffix "ology" is suspect.
Any such discipline is based on the foundation that behavior of human beings can be reduced to abstractions or rules, and individual beings can be placed in categories based on the theories. Theology leads to categories, like saints and sinners. Economics puts all humans into a category of rational, utility (pleasure) maximizers (or perhaps optimizers). And so on. I want to focus here on psychology and one of its practical offsprings, psychotherapy. Psychotherapy assumes that there are personal and societal norms that separate acceptable from aberrant behavior. Personal norms come into play when any individual determines that he or she is not living up to their own standards and is suffering as a consequence. Serious mental illness, insanity in its many form, describes behavioral patterns that contravene societal norms.
In recent years, another application of psychology has come into being alongside those focusing on deficiencies in or departures from normal behavior: the field of positive psychology. Here the target is not the removal of abnormalities, but the achievement of some positive state, typically happiness or flourishing. Marttin Seligman, the best known figure in the field, rejects happiness as a useful measure and uses flourishing as a more comprehensive, organic description of a fully functioning person. I have started to read his very popular "self-help" book, Flourish. For what should be obvious reasons, if not more to try to see why one book with "flourish" in the title should do so very much better than another—mine. As for any self-help book, it is built on a model or theory of flourishing that ignores to some extent the concreteness of individual existence. (Aside: I haven't finished this book and may have misinterpreted what Seligman is saying. But unless I find some way to apply his theory in a fundamentally individualistic manner, my quick assessment will stand. To the extent that he draws from any basic psychological model of the "mind," he cannot meet that criterion for existential thinking.)
This last sentence, before my aside, is the existential critique of any theory of human beings. Any practice that is based on an abstract, categorical model of humans is incapable of representing the concrete experience and "structure" of the individual under the lens. Human behavior is complex, incapable of being represented exactly by abstract rules. Perhaps if one had access to the brain, we might find idiosyncratic rules present there manifest in the structure of a particular brain that determine behavior, but so far such access has been denied. Now for the key leap in my work. The normal behavior of an individual can be related to a story told by that individual when asked to explain their behavior. Sometimes the explanatory story can be found close to the surface, but often the story lies beneath layers of trappings, much as the plot of a novel can be hidden by the writer's embellishments.
This jump is not arbitrary or of my own invention. It lies at the base of C. S. Pierce's pragmatism and early psychology. Alexander Bain, a founder of the New Psychology in Britain wrote: "Belief is that upon which a person is prepared to act." William James wrote in 1890: "The whole plasticity of the brain sums itself up in two words when we call it an organ in which currents pouring in from the sense-organs make with extreme facility paths [habits] which do not disappear." Modern cognitive science is confirming this observation. Pierce wrote: "The essence of belief is the establishment of a habit, and different beliefs are distinguished by the different modes of action to which they give rise." and "Beliefs are to be distinguished by the habits resulting from them. Belief is, or contains, a resolve to act in a specified way under certain conditions." More from Pierce:
The whole function of thought is to produce habits of action [beliefs]…To develop its meaning, we have, therefore, simply to determine what habit it produces, for what a thing means is simply what habits it involves…What the habit is depends on when and how it causes us to act. As for the when, every stimulus to action is derived from perception; as for the how, every purpose of action is to produce some sensible result. Thus we come down to what is tangible and conceivably practical, as the root of every real distinction of thought, no matter how subtle it may be, and there is no distinction of meaning so fine as to consist in anything but a possible difference of practice.
But what are beliefs but stories in language that express some configuration of the brain. When the story in some part of the brain is not accessible to the motor functions of the brain that produce linguistic behavior, we cannot discover the basic story. Psychoanalysis, in particular, and psychotherapy in general seek to uncover whatever story is driving behavior that the patient or a societal arbiter deems abnormal and seeks to change it. Analysis assumes that the "true" story lies under a vast pile of veils emplaced to hide the truth from the human agent. The most basic story that underlies action is the class of "beliefs." The are the ultimate answer to the question of "Why did you do this or that." More generally, "Why did that happen?"
Talk psychotherapy, that is, therapy directed to ease suffering and/or change behavior without use of drugs, works by changing the beliefs somehow. When one's story changes, so may/does behavior. The challenge of psychotherapy is discovering the right story to change. Now, please do a small thought experiment. Think of a society or organization as a person. This shouldn't be too hard since that's how the Supreme Court thinks. Then think that the "person" seeks relief from some behavior that is producing "suffering" or some failure to produce the desired outcomes persistently. By analogy, the cause of the suffering or failure lies in the underlying story that drives normal behavior. Kuhn might call it a paradigm. Giddens calls it structure and includes beliefs, norms, and resources that actually produce the normal outcomes in the social world. In both, beliefs, a particular kind of story, lie at the base of behavior. Change the beliefs, change the outcomes.
Cognitive behavioral therapy goes at it a bit differently. They work on behaviors first, presuming, I guess, that, if behaviors change routinely, so do the underlying beliefs. Ether way, the key is the connection between beliefs and behaviors. As I reflect on what I have been doing for the past 10 or so years, it is some form of societal psychotherapy. Much of the first few years were spent on "psychoanalysis" probing the societal persona to reveal the underlying beliefs on which primary societal institutions are based. That's the core of my first two books. Now I have moved to the psychotherapy phase offering up a set of different beliefs that I anticipate will reduce the suffering and produce more desired outcomes. In individual therapy, the patient often has the job of coming up with the beliefs, but in this case the patient is too unconscious and addicted to the current set that only an intervenor (me) can supply them.
This is where existentialism comes in. The basis of the field is that human existence is unique for every individual. No categorical, abstract models have the certainty to serve as generalized predictive models to be used in designing practices and institutions. We really do have a form of free will; we can and, according to existentialists, should make our own life choices, drawing on our experiences in life, but not conforming to them. The authenticity that comes from such free choices is freeing, the real kind of existential freedom. Such existential freedom is, however, subject to the constraint that everyone is capable of similar choices and, so, the ethical consequence of acknowledging the other is immediately obvious. Living authentically does not mean always coming from the inside person; we cannot avoid conforming to norms from time to time. But if we generally put ourselves on a path following our life choices and carry out the projects necessary to stay on the path, we are living up to our human potential and can say we are flourishing. Even on the bad days.
Back to the analogy with society. The idea of free choice doesn't work quite exactly, but if we look at the grounding documents of the US, for example, we can see a vision emerge. If we look back even further to the beginning of the modern era, we can see more clearly, the set of fundamental beliefs that will put us on the progressive path to human perfection. If one believes we are still on the original path to reach perfection, then all we need to do is tinker here and there. If however, one believes we have strayed far off the path beyond the point where tinkering can put us back, then it is time for some social psychotherapy and the introduction of new foundational beliefs. This is where I am now, with some efforts to sharpen the analysis. Other models of design may also workl. Kuhn's paradigm model of change is similar, but anticipates that new ideas will perforce be needed. I believe that such "new" ideas already exist.
One big difference, however. An individual can make new choices freely in the course of a therapeutic regimen. While the metaphor of society as a person may be helpful in thinking about change, there is no single mind to change. If fact, unless you are a Jungian or similarly believe in the collective unconsciousness, there is no mind to change at all. Only the appearance of a "mind" that represents the concatenation of consciousness of many individuals operating from the same set of ideas. What this realization means to me now is that I have been writing as if society was a single person, but any change in its metaphorical mind, can only come individual-by-individual until that critical moment when the combination pushes the system into a new world. So, if you are convinced by my work aimed at the system, please begin by working on the individual: you. A final realization, most self-help and coaching is some form of tinkering and is subject to the above limitation. It cannot put you on the path to flourishing.
Posted by John Ehrenfeld on November 10, 2014 1:52 PM ::
If you asked any heroin addict what they would like to sustain, they would answer something like, "My high." If you could imagine asking this question to a business, it might answer, "Growth and my competitive edge." If you asked the US government, the answer would probably be, "Growth. Then if you ask them how the world is treating them right now, you would get a very different answer. The heroin addict might say, "His or her body is falling apart and needs ever more of the stuff." The government might say, "The natural and social worlds are falling apart so fast I can't keep up any more." Business might answer, "My risk levels are rising and my supply chain is becoming threatened."
The week's elections are said to be a repudiation of the government for not solving the problems that face both blue and red Americans.We are not growing fast enough. We are taking too much of my hard-earned money. The TV ads that blared for weeks before the election highlighted growth and more jobs. If they did not do that, they said something like get the government out of my face.
I know I am greatly simplifying the underlying dynamics of political life in America, but I see two features of our political economy at play: growth and individualism. We all heard about or read Thomas Frank's book, What's the Matter with Kansas, asking how come people vote out of alignment with their self-interest. The two topics after the colon in the last sentence are strongly related. The self in the hyphenated phrase is assumed to be that of an insatiable, need-satisfying, pleasure seeking, rational subject, capturing an objective world in the mind through some transcendental process. An economy with growth as its central value is nothing more than this individual model placed in a collective context.
Individualism also arises from the same model of human beings. I am separate from the world and its assemblage of all other objects, including human beings. I find this short passage from James Collins, The Existentialists, a powerful argument why this foundational model creates the strongly individualistic, self-interested feature of our culture.
Every entity other than myself figures in my consciousness as an object in my world. My native inclination is to order all the objects I encounter according to the pattern of my private project. Some of these objects are recognized as being other selfs, but they must also submit to the general law of the subject and its subordinate objects. However, the resistance of selfs to my imperialistic design is different than that of things, since other people are also centers of consciousness and freedom. Each man has his own subjective perspective within which he tries to fit other men as facets reflecting a central brilliance. Thus there an inevitable clash class of private worlds and the personal projects. (p. 237)
This tale explains the argument for the Hobbesian "state of nature" as the natural human condition, and the absolute need for some sort of social contract that respects the presence of the other as having the same desires for domination. The language of politics today is full of dominating words and phrases. We are returning to a state like Hobbes envisioned. All the trappings of civil society cannot hide that trend, hard as the media and our own awareness tries to to do just that.
Voting is an act toward creating a future world just as sticking a needle full of dope in one's arms is. The irony of the way we vote today is that we are merely feeding our addiction to individualism and approaching closer to a Hobbesian world. The trappings of civility we claim as a society, just as those in the Congress claims to own, cannot hide the fundamental drivers of our society. Neither political party can cure the ills of our society. At best they can produce economic growth, but, without the necessary context of the consequential face of Hobbesianism, that is, the social contract. Everyone who has studied or senses the system dynamics of addiction know this. It is and we are in a vicious cycle still built on the domination of both humans and nature.
The ultimate irony is that we are not destined to act this way either as an individual or a society. Both liberals and conservatives of all stripes, as the names get very fuzzy around election periods, are ideologues at bottom. So are we all. We have our creation stories about how we got here and about is our essential nature. We may not invoke these stories in our everyday activities, but they are always there embedded in the personal and institutional structure that shapes virtually every act we perform. They are but only a story, and that means they can be rewritten and edited as we get a better understanding of the world.
As every addict knows, our stories and their manifest consequences are very hard to cast off. But throw them away, we must. We are free to make existential choices during our lives. As Sartre says, "We are condemned to be free [to make such choices]" Today's entry is another small chapter in what I have been writing and am still working on. Nowhere in the political talk was there any mention of flourishing or anything close to it. We are still bickering about how to preserve our individualism and reduce the governmental constraints upon it, but can't see that individualism is what prevents us from being truly free. As Collins implies above, it is impossible to be free until one recognizes the existential legitimacy of every other human being.
Individualism brings negative freedom, the right to be let alone, but that freedom is illusory for it lacks positive freedom, the freedom to choose who one is to be in the world. To enjoy such existential freedom, one must recognize that everyone else has the same freedom. We cannot ignore the existence of other humans by thinking of them merely as objects like rocks and trees that intrude upon "me." That's a good description of a state of nature where humans act just as every other living species, surviving according to some essential nature. We can escape by telling a different story: that we are free to choose our essence, that we are fundamentally conscious, social animals, interacting out of concern for the world that envelops us, that our collective endeavors enable, not constrain, the existential freedom that only humans can enjoy.
(Image: Thomas Hobbes)
ps. Andy's and my work has gotten some great reviews lately. You can find them on the book's Facebook page. If you haven't read our book, please do, and, if you have, tell your friends or use it in teaching and at work.
Posted by John Ehrenfeld on November 6, 2014 3:12 PM ::
Today's (October 24. 2014) NYTimes Sunday Review had an article about fulfillment by Emily Fox Gordon that might be a literary gem (She is a writer.), but didn't ring true to me. Here is, as I read it, the story, entitled "The Meaning of Fulfillment," in the first few lines:
AT 66, I find myself feeling fulfilled. I didn't expect this, and don't know quite what to make of it.…Fulfillment is a dubious gift because you receive it only when you're approaching the end. You can't consider your life fulfilled until you're fairly sure of its temporal shape, and you can't get a view of that until you're well past its midpoint. The realization that one's life has been fulfilled is a good thing, but freighted with the weight of many days and the apprehension of death. It's also quite useless, truly a white elephant. It can never be exchanged or redeemed, because everything has been exchanged or redeemed to make its purchase possible.
I think she has been looking for the wrong signal to assess one's life. What's the point of waiting until one is on the wane? And does the assessment that one has been fulfilled mean that it is all right to stop living? I think the economic metaphor used in this paragraph is dreadful and simply a sign of how deep the economic model of human Being penetrates even one belonging to the creative, artistic domain. She appears to have been measuring her life in terms of "successes," "achievement," and "accomplishment." Success is not enough, she writes, "Years are a requirement."
She seems to have the idea that there is some void inside her body that needs to be filled up at considerable cost. Filled up with what is not clear, but I think she is talking about forms of public acknowledgment. She, like almost everyone in America, is valuing the worth of their life by the wrong measure. If it takes most of a normal lifespan to become fulfilled, does one have to be unfulfilled until that time. Later she asks is their any difference between fulfillment and happiness? Are we condemned to wait until we are old to find happiness? I suppose so if the author is right, but I disagree.
As I learn more and more about existentialism in its philosophic, literary, and pop formats, one can flourish at any time in his or her life. Life is a process bounded by birth and death. Surely we undergo very different and distinct phases as we make that journey, but it is possible to flourish at any time along the way. Flourishing is Being who who choose to be or until we are capable of making life choices fully expressing what self is evolving. Babies flourish because they simply do what all babies do. They are expressing the human potential latent in their genes. Adolescent children struggle with flourishing because they are loathe to make adult choices. One definition of a teenager is someone who cannot make choices about life.
Gordon is focused on life choices that are conventionally measured by public acknowledgments of success. For creative artists like her, it is usually some critical acclaim or economic milestone in terms of sales. For many MBAs and others, it is how much they earn or own. In her terms, could a carpenter be fulfilled? Not according to her thinking. Most human Beings live outside of the public limelight. Only they and a few close friends and family and satisfied clients/bosses and other that benefit from their life choices, that is, who they are, can recognize their "accomplishments." I find too much inauthenticity here, to much of life coming from the outside.
In what I see as related, David Brooks wrote the other day:
In our meritocratic culture, satisfying and stretching work has become a psychological necessity. More than ever before, we are defined by what we do. If you are of prime age and you are not in the labor force, or engaged in some deeply stretching activity like parenting, then you will begin to feel drained inside. If you are in a dysfunctional workplace with bad personal relationships and no clear purpose, a core piece of you will begin to degrade. If you are not earning enough money so you can feel respected, and live without desperate stress, you will begin to lose confidence and élan. (emphasis added)
I think work that pays is an economic necessity in our market-based system, but to connect it to a psychological need is a grave error. Out-of work people certainly do not often flourish or lead positive lives by other measures, but that is largely due to the lack of resources or capabilities to take actions that would constitute their Being. Obviously you will feel "drained inside," because you are drained inside.Their situation is an existential, not psychological, failure.
Gordon's choice to be a writer is both existential and economic. One can flourish the moment such a choice is made. Flourishing is a sign of Being, the fulfillment of one's human potential. Fulfillment here refers to a dynamic relationship with Being, that will continue as long as one maintains a commitment to Be their choices in actuality. Her fulfillment is an endpoint that fails to recognize that life is a continuous journey. Do you stop living once fulfilled? Do you suffer until you get there, wherever that is?
She throws in this about half way through the column:
At any rate, by now I've racked up enough achievements that I feel I can stop trying. Paradoxically, of course, I find I don't want to stop. Now that not much is at stake, I'm more ambitious than ever, or at least more conscious of my ambition. Liberated from an anxiety I've struggled to suppress, I feel a new energy. What is fulfillment made of? Mostly relief.
She is dead wrong, maybe even dead existentially. Authentic life and the flourishing it brings is very much at stake. If she stops being the writer she has chosen to Be because the world has acknowledged her, she risks stopping Being the authentic self she has been. She may bask in the glory of her past successes but I suspect she will find her sense of fulfillment fading. There are points in everyone's life when new choices are appropriate, but flourishing requires that some authentic choice be made right up to the day on one's death. Coasting won't work.
ps. I found this clear, clean definition of authenticity the other day. It's from a book by Philip McGraw, better know as Dr. Phil. I think Emily Fox Gordon might have written a different column if she had read it. I like this except for his use of fulfilled.
The authentic self is the you that can be found at your absolute core. It is the part of you that is not defined by your job, or your function, or your role. It is the composite of all your unique gifts, skills, abilities, interests, talents, insights, and wisdom. It is all your strengths and values that are uniquely yours and need expression, versus what you have been programmed to believe that you are "supposed to be and do." It is the you that flourished, unself-consciously, in those times of your life when you felt happiest and most fulfilled. (McGraw, P. C. (2001). Self Matters: Creating Your Life from the Inside. New York, Simon and Schuster, Inc. p. 30.)
Posted by John Ehrenfeld on October 26, 2014 10:04 PM ::